Abstracts and Awards
Those who seek mentoring, will rule the great expanse under heaven.
Those who boast that they are greater than others, will fall short.
Those who are willing to learn from others, become greater.
Those who are ego-involved, will be humbled and made small.
~Shu Ching (in Huang & Lynch, 1995, p. xi)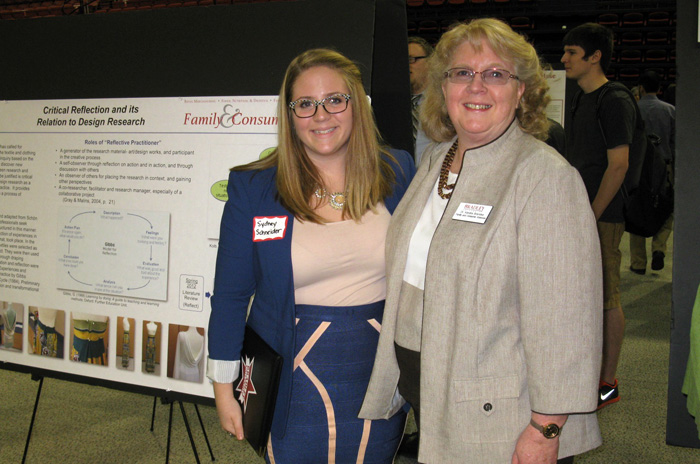 Bradley University Retail Merchandising major Sydney Schneider and her mentor, Dr. Kendra Brandes, pose at the university's Student Expo where Sydney won the Dean's Award for her research in critical reflection in design research.